October 22nd, 2010
by treatmentspecialist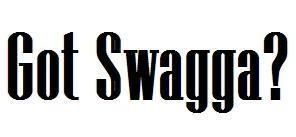 Both Toyota and Ford were among the automakers struggling with the financial collapse and other challenges – and both of them rallied with creative gusto and social media swagger!
Ford Motor, Co., was recently named Marketer of the Year by AdAge. After all, what's better than telling consumers how great you product is? SHOWING them! The "show me don't tell me" strategy was at the heart of many of the creative marketing campaigns that helped steer the company out of crisis. Its "Swap Your Ride" campaign offered consumers hefty incentives like zero-percent financing and a $1,000 trade-in bonus for trading in their vehicles from another manufacturer. The "Feista Movement" was another creative campaign that involved loaning out the car to young social-media-savvy bloggers across the country to let them seed and spread the word long before the car was set to launch in the U.S.
Then there's Toyota's Swagger Wagon (video below), which took top honor's from Peter Kim and 4A's 2010 Jay Chiat Award for best social media campaigns. "How Mom & Dad Got Their Swagger Back" generated almost 7 million views on YouTube (not including views from popular follow up videos like the Modern Family style short Meet the Parents). The campaign was brilliantly executed for the mini-van set, who's probably tired of hearing about technological advances in power windows and cup holders. Accordingly, the campaign successfully ignited consumer engagement with the Toyota Sienna -and  only 3% of views have been driven by advertising.
(Swagger Wagon is apparently an homage to Jay-Z's swagga. Shout out to my UCSB Social Media class for dropping that knowledge on me!)
But who has the most social media swagger? Let me know your thoughts!
For more O.G. social media swaggar – check out these Twitter Trailblazers.
And for more great social media marketing tools and tips, follow me on Twitter @my_dog_ate_it